Fellert Even Better at Implement, Denmark
Implement is housing the old Tuborg brewery building in Hellerup, Denmark.
The design is done by Lars Larsen Retaildesign for the estate company Aberdeen.
The Even Better ceiling is installed by our Danish representative Mute.
When first started i guess it was very hard to tell what the final result should be like – just see for yourself: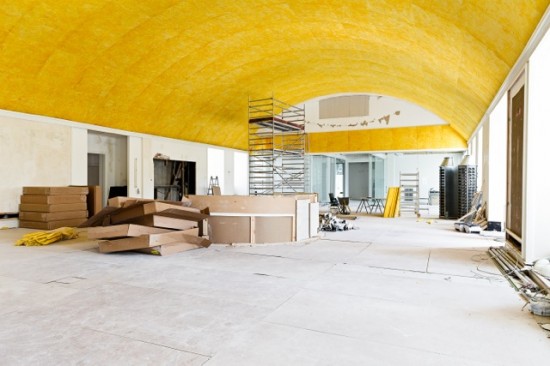 But once it was ready, with more than 700 m2 of Fellert Even Better, it was a beautiful combination of Danish design accompanied with a warm, seamless background where the big chandelier lights casts exiting shadows giving it a unique look. And that is just how it looks…Good job Mute!