Nya KU School of Business – designat för att lära idag med affärsidéer för imorgon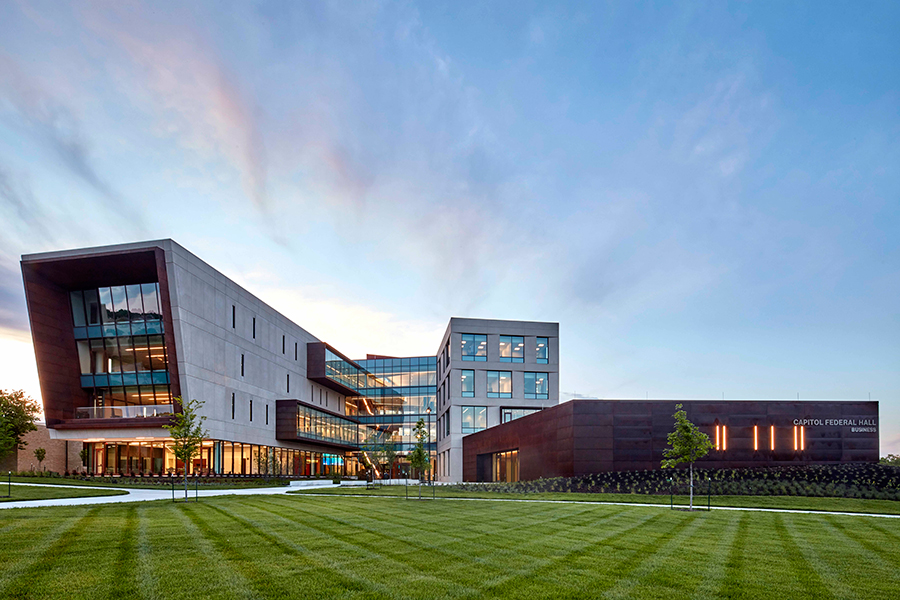 Team Gensler and Gastinger Walker Harden + BeeTriplett Buck kombinerade global erfarenhet av projekt inom högre utbildning och lokal kännedom när de designade och byggde nya University of Kansas School of Business. De har använt höga vertikaler, låga horisontaler och stegringar däremellan, olika material och texturer – platser för fokus, platser för rörelse. Vi tänker att…kanske är det i mellanrummen som innovation händer?
Helt i linje med skolans inriktning så byggdes Capitol Federal Hall  – enligt plan och enligt budget – av J.E. Dunn Construction and Fellert installer Delta Construction LLC.