New KU School of Business – designed for learning today while creating ideas for tomorrow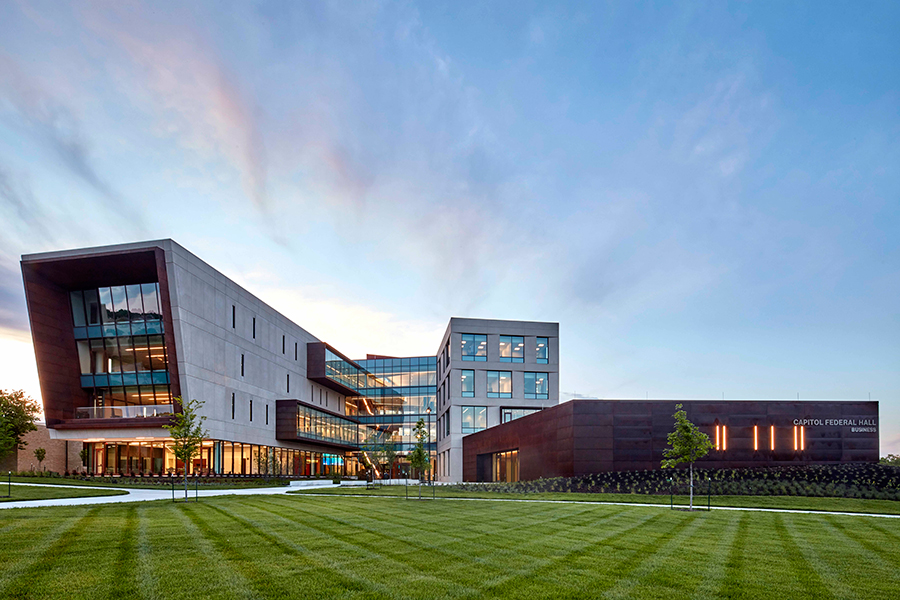 Team Gensler and Gastinger Walker Harden + BeeTriplett Buck combined global experience in higher education projects and local knowledge when designing and constructing the new University of Kansas School of Business. They've used high verticals, low horizontals and risings in between, different materials and textures – places for focus, places for movement. We're thinking…maybe innovation happens in the spaces in between?
Perfectly in line with the school curriculum, Capitol Federal Hall was allegedly built – on time and on budget – by J.E. Dunn Construction and Fellert installer Delta Construction LLC.