A blank Canvas – far from it
Well, if you want them to be – but not when it comes to ideas and experience!
We are happy to introduce you to our new member of the Fellert Europe family from the country of fjords, Norway – Canvas AS.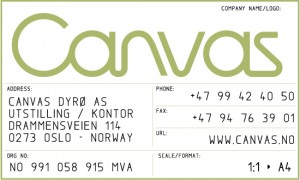 With many years of experience within construction and interior design, Canvas offers both technical and artistic knowledge. We are proud to be part of their product portfolio and looking forward to seeing you at their yearly event Designers Corner.
Check out Canvas sooner at their 500 m2 showroom in Oslo, or go to canvas.no