Fellert contributes to an Even Better sound in IMAX movie theatre
Kino Kosmos, a historic cinema, downtown Tallin, Estonia, has been "recycled" to fit the Baltics first IMAX movie theatre.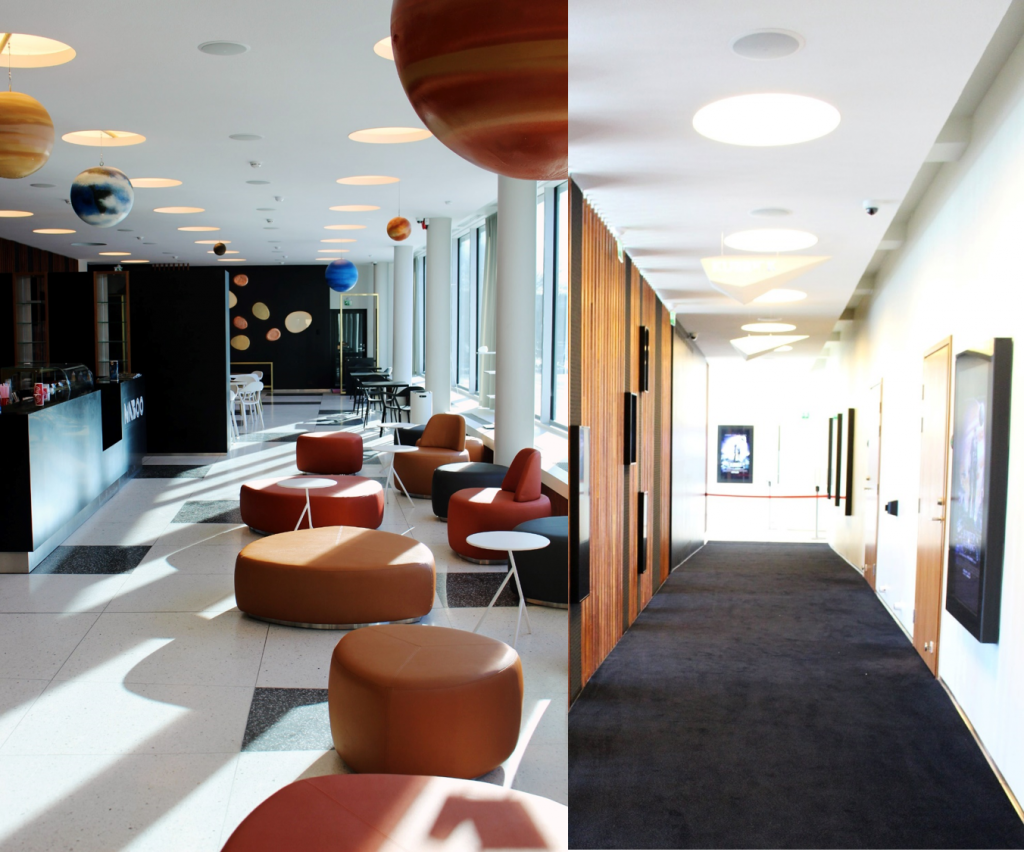 Originally designed by architects Ilmar Laas and Udo Ivask, it was one of the 1960's largest cultural projects in the Baltics. Now, Kino Kosmos's at the forefront again, offering the latest technology within audio and visual performance – just like Even Better Acoustical Systems. In this case acoustical excellence is achieved with 500 m2 (5400 sq ft) of seamless ceilings in the Secern finish, and through the skillful installation of Acoustic Scandinavia. That's Great sound and Good looks!